La Sentinelle brings together an international community of passionate free skiers involving a long and technically difficult itinerary taking place in an exceptional terrain, straddling at least two borders.
The aim is not to arrive first but to finish the course; crossing the line is the victory. La Sentinelle is a voyage of self-discovery and not just a sporting event. There will be no chronometer, no ranking, this is not a ski alpinism race.
We are coming together to share the values of a passion: adventure, pushing the limits, deepen our knowledge of the mountains, the snow conditions and the topography. The event is designed to be convivial, a platform for exchange, mutual aid and autonomy.
In order to stay in line with our free ski spirit, the minium requirement for skis are 100 mm wide under foot and ski mountaineering lycra suits are prohibited. Checked shirts, woollen jumper and glacier sunglasses are welcome!
The course is unmarked but contains mandatory check points and a refreshment/rest point. The organisation will install an original way of validating the passage of each 'sentinelle'.
Much like in all good stories, the day will draw to a close around a meal to which everyone is welcome; local community, friends and family.
Every skier wishing to take part in this unprecedented adventure must write a letter explaining why they want and think they are able to participate in this technically, physically and mentally challenging event.     

La Sentinelle - Chapter 6 - Gran San Bernardo, Italy 2023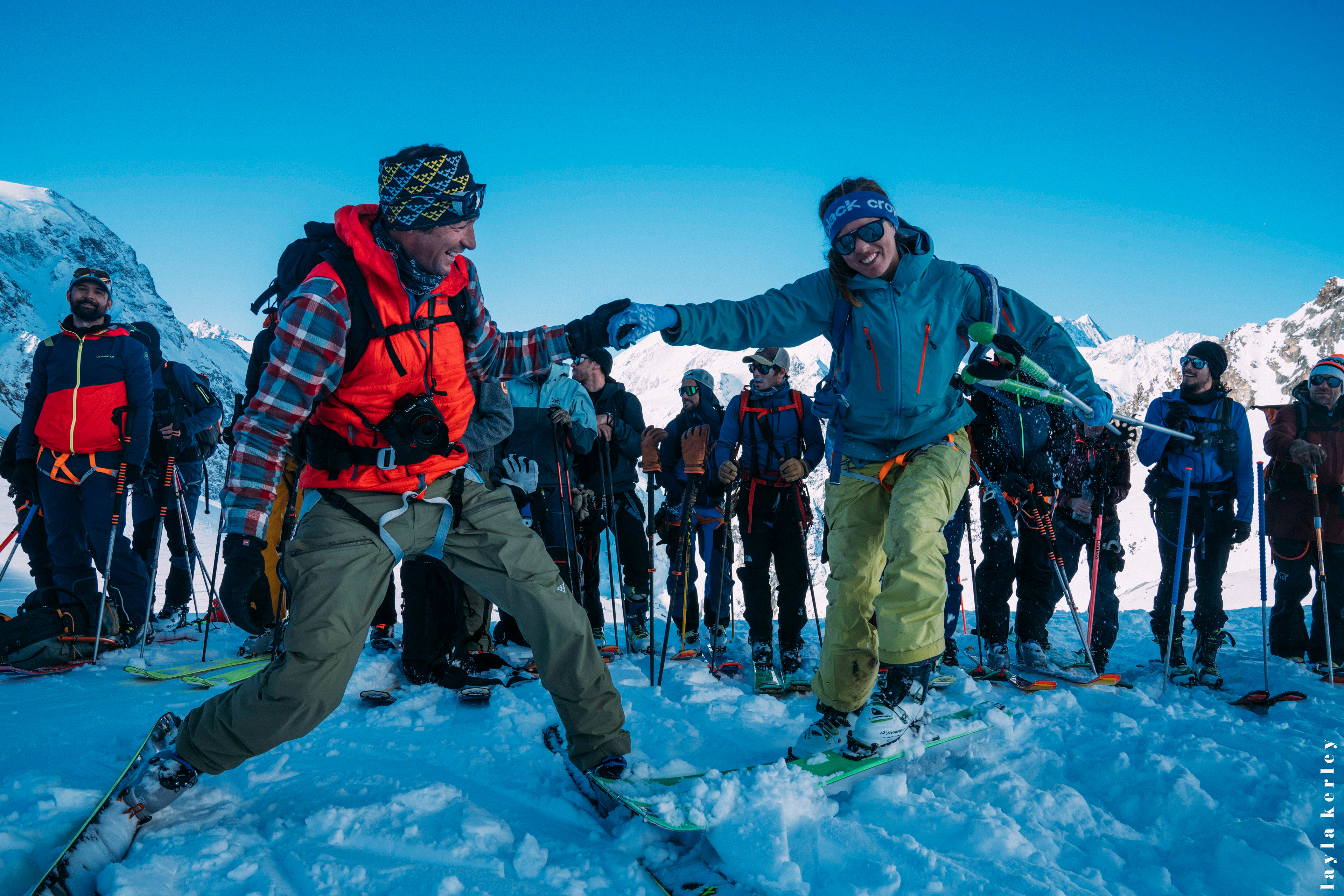 La Sentinelle - Chapter 5 - Arolla, Switzerland 2020
La Sentinelle - Chapitre 4 - Vallorcine, France - Switzerland 2019
La Sentinelle - Chapitre 3 - Kilpisjärvi, Finland, Norway - Sweden 2018
La Sentinelle - Chapter 2 - Valgrisenche, Italy - France 2018
La Sentinelle - Chapter 1 - Gavarnie, France - Spain 2017